Everyone is a Talent.
With Transparent, everyone who speaks a language to be a talent – who provides an added value to the industry and contributes to bridging the barriers between territories, people, and cultures.
All-in-one: Transparent
No more bits and pieces! Get all your tasks and payments on Transparent. Besides, whatever channel you choose for communicating with us (chat, email, mobile app, etc.), it is synchronized and automatically documented.
Less hassle, more choices!
You no longer need to send your CV and qualifications to each client for each project – because, with Transparent, we'll verify your information only once. We'll notify you whenever any project matching your skills is available. You're free to choose whatever suits you from thousands of projects available every day on Transparent.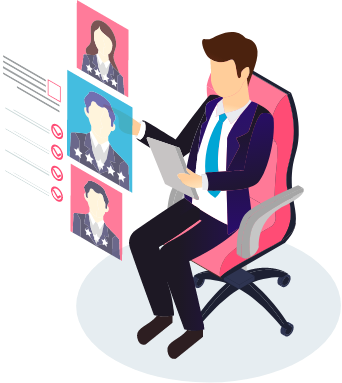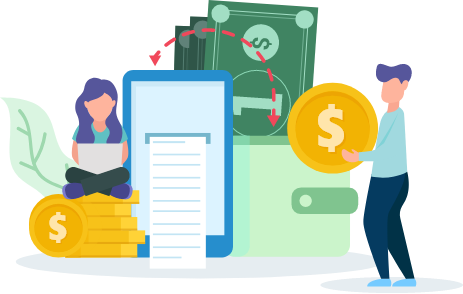 Fast, stable & reliable pay
Forget hassles, repeated transfer fees, and on-and-off payments. Get your money quickly, regularly and using the way you choose with our unique system of:
One payment (from Transparent only)
One system (you'll handle and track all your payments on Transparent)
One transfer fee (our global network of financial partners helps decrease both transfer costs and transfer time)
One date for payment (forget surprises and excuses! On the 15th of every month, you'll regularly receive your due payment)
Wallet management (you'll also have full control over your money, so you can, for example, save any payments in your e-wallet and ask us to transfer them to you at the nearest pay cycle.)
All collaboration options are open.
Unlike traditional work agreements, which normally consist of two options, freelancer versus in-house employee, you will have a blend of choices based on three factors of time, volume and money that generate numerous work options.
For example, you might choose to work for one hour per day or translate 100 words per day – a method that ensures full stability in terms of income, work hours and workflow.
Moreover, if we agree upon a specified volume of work, rest assured that you'll get paid even if we didn't send it to you.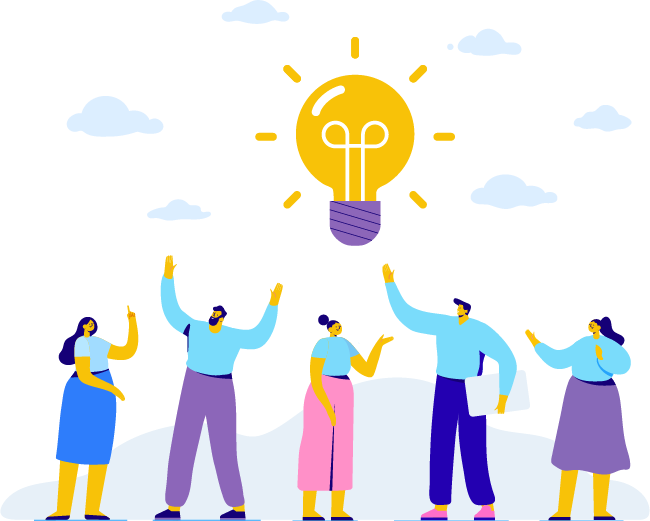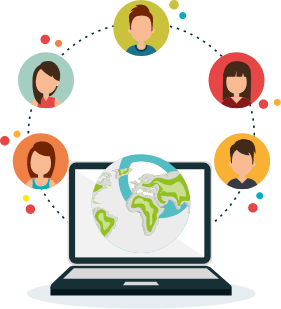 One Community
We take pride in having a well-established, multicultural community that promotes diversity and inclusion that encourages our global talents to share ideas, expertise, and knowledge.
You will be constantly updated on the latest in technology, trends, and industry news. Also, you are expected to pass your valuable experience to other talents through courses, seminars, etc.
Besides, we regularly have meet-ups with our talents in various locations across the globe to communicate further and get to know each other better.
Transparent mobile, on the go!
As almost all businesses are going more and more mobile on a global scale, we've made it possible for you to create invoices, follow up and accept payments as well as perform other tasks through our mobile application.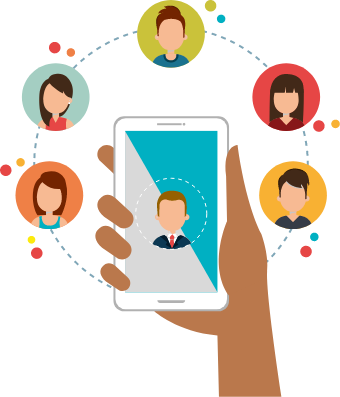 Learn & Earn: A Learning Community
From your first day, we're dedicated to taking care of your professional development through Transparent by granting the following advantages:
Onboarding
You'll get learning opportunities (worth $200), through our e-learning portal, Transparent Campus, to unleash your potentials on Transparent.
Incubation
You'll be assigned small projects that fit your qualifications, step by step, under the supervision and guidance of our experts.
On-demand Learning
When a client requests a certain tool and your profile matches this request, we'll provide you with free training on how to use that tool.
Scale-up
When we have a high demand for a particular specialization that you're not skilled in, but you're still one of our top talents, we will train you to master that specilaization.
Discounts
To help you get aligned with market trends, upskilling or reskilling, we keep you updated and provide you with a 50% discount on our paid courses.
Learn & Share
Furthermore, our top talents often use their experience to train new talents and teach online courses on a wide range of subjects.
.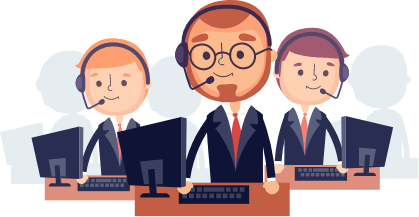 24/7 Support
We're here for you 24/7. Our global frontline team is dedicated round the clock to answering any questions or resolving any issues, at any time.
Fair Talent Selection
We've developed a worldwide reputation for being fair and square in matching talents to projects, as we depend entirely on AI-technology ─ which selects the best match for each project based on many variables including qualifications, capabilities, ratings, project specifications, etc.
Dispute Management
Our talents from all over the globe feel secure and satisfied due to our established reputation for working closely with clients and talents for clear communication, transparently honor contracts and commitments, and, above all, adopt a proactive approach.
You focus, we manage!
You'll no longer have to look for work or check whether a certain translation task is suitable for you ─ as Transparent knows everything about your profile, your work history, your competencies, your strengths as well as your preferences, and so we'll provide you with the work that perfectly matches you. We'll carry out all marketing on your behalf.
Work & life, balanced!
We care for you. Transparent continuously monitors your workload to ensure that you are not flooded with tasks you can't perform.
Privacy & Security
We're committed to storing your personal information securely in accordance with our privacy policy and applicable laws.
Have a question?
Our team would love to hear from you and answer all your questions
Join us
Be part of us and join the language community now