Talents from Speakers to Professionals!
A broad spectrum of language talents is available on Transparent at your fingertips.
We are certain to find the right match for your needs, whether you request:
Professional Translator
Copywriter
Desktop Publishing Specialist
Localization Engineer
Post-Editor
Interpreter
Transcriber
Proofreader
Or just a language speaker (Expert, Native, Semi-Native and Non-Native)
Talent Vetting Is Our Job!
At Transparent, we take it upon ourselves to meticulously verify all talent information. We not only validate their educational certificates, job history documents and previous employer/client testimonials, but we also authenticate each and every skill they've mentioned.
Notably, we continuously assess each and every talent in terms of work vo;ume, output quality, productivity, communication, commitment, and reviews. It is an ongoing process that aims to ensure that our talents are getting the feedback, guidance and development they need to understand your project and deliver the right quality.
What's more, we always ensure that you'll get talents who are dedicated to your project, as full-capacity freelancers won't be among the candidates that Transparent recommends to you.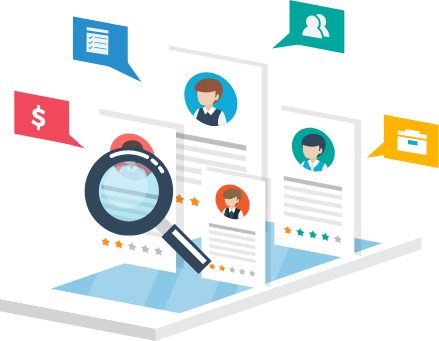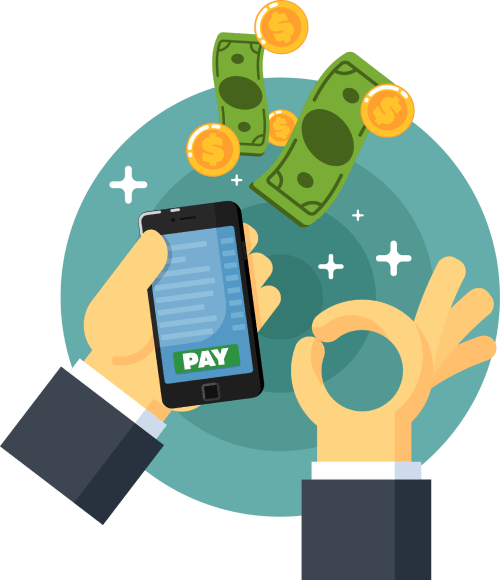 Simplified Payment Process
Experience the simplicity, ease, and effortlessness of Transparent and get our exclusive benefits:
One payment (to Transparent only)
One transfer fee (as our global network of financial partners
helps decrease both transfer costs and transfer time)
In addition to other advantages of:
Reasonable & transparent prices (with no hidden or
subscription fees)
Fully automated payout process
Fully transparent billing
Fully Integrated System
With Transparent, you'll enjoy working on a full-fledged project management system integrated with a dynamic Translation Management System and Machine Translation Engines (adaptive and generic).
Also, you can constantly track your project milestones from your desktop or mobile to regularly receive your customized notifications and alerts about the project status.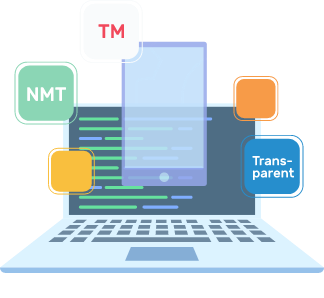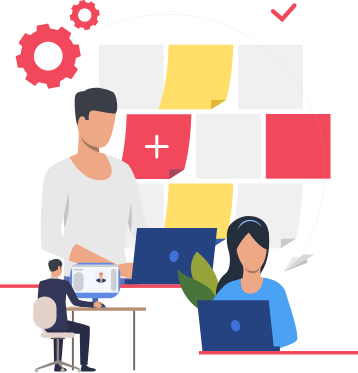 I Manage, I Monitor
It's up to you to choose how to personalize the way you're running your project, choosing from the two workflow options: "I Manage" and "I Monitor". With both options, Transparent will start recommending talents based on your project's specifications, scope, duration and complexity. Unlike traditional freelance sites, which conduct profile matching, Transparent uses Artificial Intelligence technology to assist you in selecting the most suitable talents for each project.
To complement the vetting process, Transparentit will provide you with a full comparison between top candidates to either choose talents yourself, or ask Transparent to select them for you.
Talent Management Service
When you can't find the right talent for your project, our takent management team, working around the clock, is automatically triggered to searching, vetting, qualifying and finding the suitable talent.
Dispute Management
When it comes to any conflict that may arise between our clients and talents, we've established a worldwide reputation for working closely with both parties to communicate clearly, honor contracts & commitments, and, above all, adopt a proactive approach
Manage on the go!
To enable you to manage or monitor your project on the go, we're making it easier for you to create workflows, approve tasks, assign talents, etc. through our mobile application.
One Communication Channel
Whatever channel you choose for communicating with Transparent teams or talents, whether it be chat, email, mobile app, etc., it is all synchronized and automatically documented on Transparent.
Full Security
Since the security of your data comes first in everything we do, we've made sure that comprehensive security features are built into the entire design and structure of Transparent so as to protect your valuable data from unauthorized or unlawful access at every layer and every stage ─ from the physical security of data centers to the security protections of hardware and software, to the rigorous processes we use to support operational security.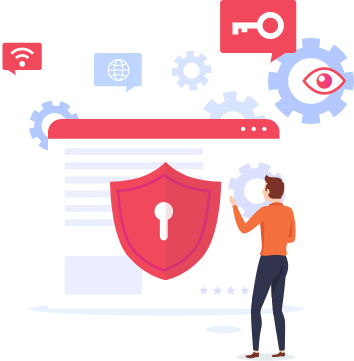 Have a question?
Our team would love to hear from you and answer all your questions
Join us
Be part of us and join the language community now